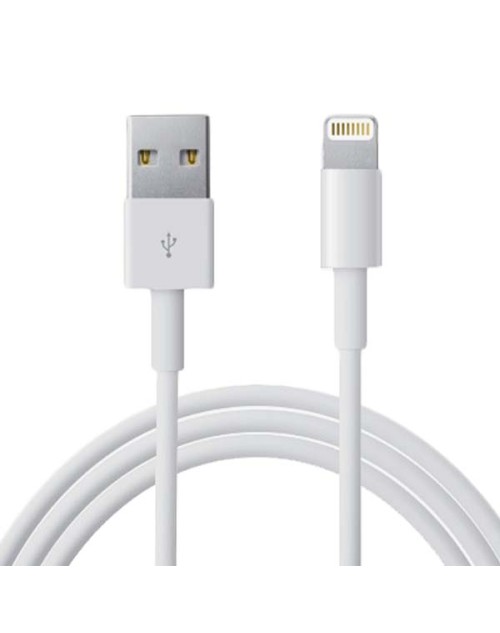 Lightning & Sync USB Data Cable 1 Meter for iPhone 5G,5S,6,6S,7,7S iPad Air,Air2,iPad Mini 1,2,3 and iPod Touch
---
Product Code: Lightning & Sync USB Data Cable

Tags: Lightning & Sync USB Data Cable 1 Meter for iPhone 5G, 5S, 6, 6S, 7, 7S iPad Air, Air2, iPad Mini 1, 2, 3 and iPod Touch, ,
---
---
Apple Lightning to USB Cable
The Apple Lightning Cable is used to charge and sync many of your devices including the iPhone 7, iPhone 6, iPhone 5 and various models of iPad.


iPhone Cable, iPad Cable
This USB to Lightning cable connects your iPhone, iPad or iPod to your computer's USB port for syncing and charging or to an Apple USB Power Adapter for convenient charging from a wall outlet. This is the exact same iPhone cable that came with your device when new and the exact same cable sold at the Apple Store for £19.00!!

Lightning Cable with 8 Pin Connector

Lightning Cable Length - 1m
Can be used as; iphone cable, ipad cable, ipod cable
Tags: Lightning & Sync USB Data Cable 1 Meter for iPhone 5G, 5S, 6, 6S, 7, 7S iPad Air, Air2, iPad Mini 1, 2, 3 and iPod Touch, ,