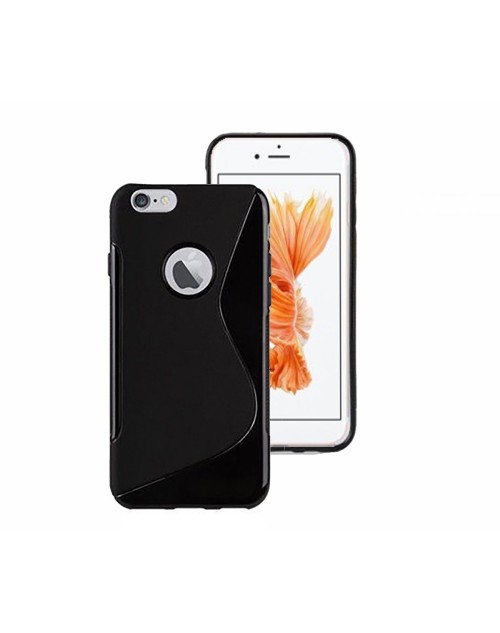 Apple iPhone 7 Gel Case - Premium TPU Hydro Grip S Line Wave Pattern Silicone Gel Skin Case Cover-Black
· This is a S Line Flexible TPU Case Cover and the appropriate elasticity TPU (thermoplastic polyurethane) material make the Case flexible yet remain shape.
· Very good tear strength, Lightweight, custom form fitted design.
· Unique design allows easy access to all buttons, controls and ports without having to remove the skin
· Protect your phone from dust and scratches
· You also can see our store for other accessories for your Apple iPhone 7
This is a new stylish and unique case for Apple iPhone 7 with S-line gel feature full TPU. Designed for an active lifestyle you can continue to use your phone without removing the phone from the case. Access to the camera as well. This gives excellent style and protection to your Mobile Phone. Made from strong durable material and designed to protect your phone perfectly. Great Durability and Elasticity. This case provides anti-slip grip with a soft & comfortable feeling to hold the phone and is protected from dust and scratches. It holds perfectly to your phone's shape while providing easy access to vital functions.
Tags: Apple iPhone 7 Gel Case - Premium TPU Hydro Grip S Line Wave Pattern Silicone Gel Skin Case Cover-Black, Apple iPhone 7 Gel Case -Black, IPHONE